In our previous two posts in this series we answered the questions of What is The PLM Atlas and What Prompted its Creation. In this article we'll examine what are some of the real-world uses of the platform.
The uses for The PLM Atlas as a professional resource span numerous roles and business functions across the global PLM ecosystem. This includes software users, their managers and buyers, supporting consultants, software developers, technology partners, sales and marketing, media editors, financial analysts, researchers, educators, trainers, students, and others.
The most common use case is that of a prospective software application user, evaluator, or buyer who works in industry and is seeking to identify all of the resources and tools available within a specific application space of PLM-enabling technologies. These resources can include providers of software or services, consultancies, resellers, integrators, delivery platforms, training classes, conferences, publications, books, blogs, research reports, jobs and recruiters.
As example, let's imagine you are an engineer or project manager working for a supplier within the aerospace industry in North America or Europe who seeks an industry-specific tool for use on a new contract requiring Configuration Management (CM) capabilities. While you are open to considering large general-purpose enterprise-class PLM or PDM solutions that have CM capabilities, you prefer to consider more focused tools with deep CM capabilities. And most important, find any providers that have experience in aviation and that can serve the American (or European) market. As part of your research, you are also interested in identifying expert consultants who can assist with the requirements definition, selection and deployment of a CM software product. Finally, you would like to attend a CM-focused conference or training program as part of your own training.
Right now, how would you find those software and service providers and be sure you discovered all those options you should consider? Go ahead, try searching Google for "configuration management software." How many pay-for-placement ads, website pages, popup solicitations, cookie approvals, chirping chat bots, privacy statements and other distractions must you endure from non-relevant providers before you can create a master list of options before shortlisting?
Now try this same search on different days from different computers using different browsers that think it knows what you seek more than you do. Or try from different physical locations or different IP addresses and VPNs, much less from different countries. Then pay attention to the ads you are served up the next time you go on a news site or social media feed that follow you around the Internet.
On today's Internet, it's frustrating if not maddening to perform unbiased market research without being manipulated and lost down a rabbit hole.
Alternatively, you can visit the directory search page on The PLM Atlas at https://plmatlas.com/directorysearch/ then perform a multi-variable search starting with "Solution Market = Configuration Management" and "Geographic Territory = North America" (or Europe) and "Industry = Aerospace and Defense." You can do this all at one time or sequentially to shorten the list with each new sub-search. Alternatively, you could visit the PLM Atlas Exposition at https://plmatlas.com/exposition/ and simply select Configuration Management as the category, or PDM and then PLM if you like to start big and narrow downward.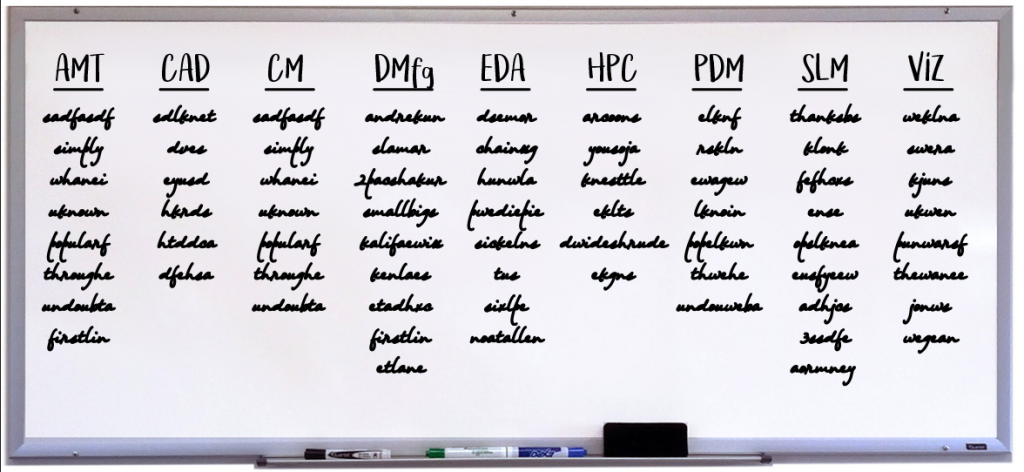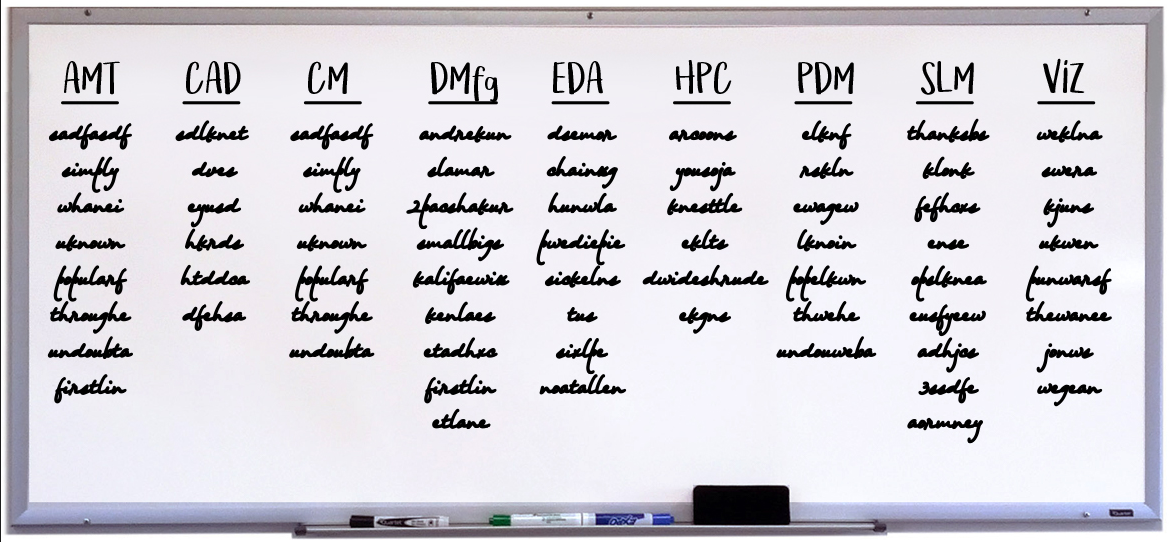 Another illustrative use case is that of a mechanical engineer in the consumer products industry who wants to learn about software that can help with a Model Based Systems Engineering (MBSE) design analysis using Multidisciplinary Design Optimization (MDO) and Multi Physics Simulation (MPS) tools. Then down select the search results in one click to find those options for a specific geographical region, industry focus, or technology partner ecosystem that is integrated with your own CAD software.
Then there is the executive of a manufacturer who been burned by teams of suited enterprise IT management consultants who descend upon their office in droves, but only tell them what they already knew. This time all the wiser, they desire to find an independent consultant or small PLM-focused consultancy with lots of real-world experience; someone who is not always easy to discover on the web or without hours of networking.
You might be that highly-experienced independent consultant with deep industry expertise in implementing PLM-enabling technologies within a specific industry, but find it impossible to rank on page one in Google search results. You seek to be listed in a directory where you can be easily found.
Or you could also be an instructor, student, or job seeker desiring to educate themselves on the landscape, history, and opportunities in a rapidly-emerging technical discipline such as Digital Twins (DT), Lifecycle Carbon Assessment (LCA), or Industrial Internet of Things (IIoT). They might also find useful blogs, books, and events listed in The PLM Atlas Reference pages.
Imagine you are an executive with a new or small Independent Software Vendor (ISV) of Fashion and Apparel PLM software tools for the supply chain. You are located in India and seek to find an American partner or Value-Added Reseller (VAR) for your products and services. The immediate need is to identify System Integrators (SI) or consultancies who already have experience implementing PDM software or PLM solutions and may have a F&A industry consulting practice.
Perhaps you are a Marketing Director with an existing highly-specialized ISV that wants more respectable references and backlinks from internet domains of authority, but are tired of paying-to-play for rankings from black-hat SEO schemers.
Another user might be the CEO of a software startup who wishes to find a marketing consultant, market analyst, author, or webinar speaker to help with executing their go-to-market strategy.
Maybe you are a software channel sales manager looking to identify the existing partners within a solution space or associated with a specific enterprise solution provider. And once you do, then drill down by industry expertise then geographic region of the world.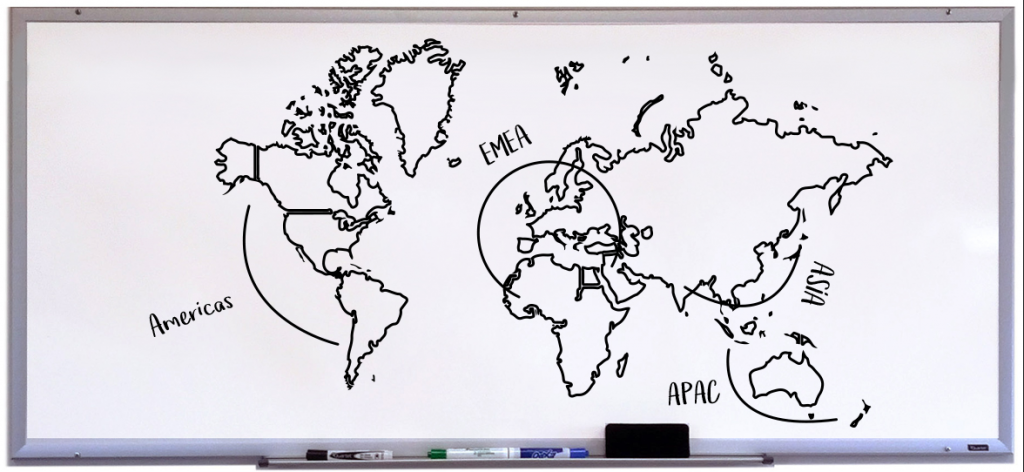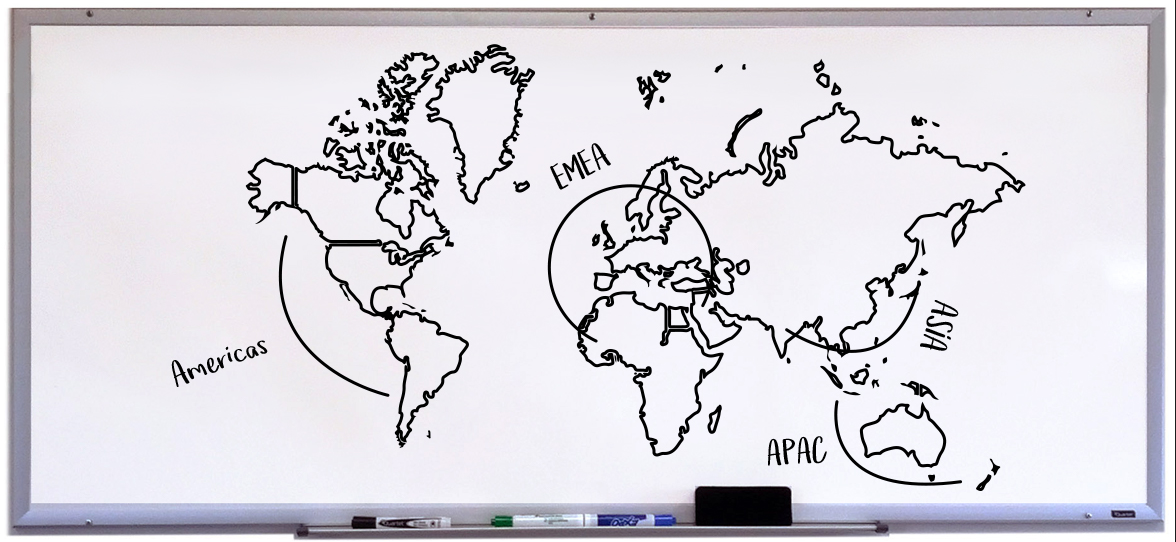 Another use case of the PLM Atlas is that of a marketing manager with a solution provider who pre-pandemic would routinely exhibit at conferences and tradeshows, but now seeks a variety of 24/7/365 digital venues to promote their offering and redirect. Yet one where the on-line attendees don't feel they are being sold to and overwhelmed with advertisements as if immersed inside a VR game.
Finally, a PLM Atlas user could be an early-stage investor or merger and acquisition financial analyst performing due diligence research on a market segment they are only somewhat familiar with. They want to assess just how crowded, mature, stratified, or competitive is this technology space.
These are just a few of the use cases. While we are still building out The PLM Atlas – there are now over 850 entities but hundreds more to add from around the world – we encourage others to give their own search a try let then us know what you think from your own uses.
Email us at [email protected] with your comments or recommendations as we strive to serve the global PLM community. Don't see yourself or your own company included? Visit our PLM Atlas Community pages to send us updates, additions, or corrections.