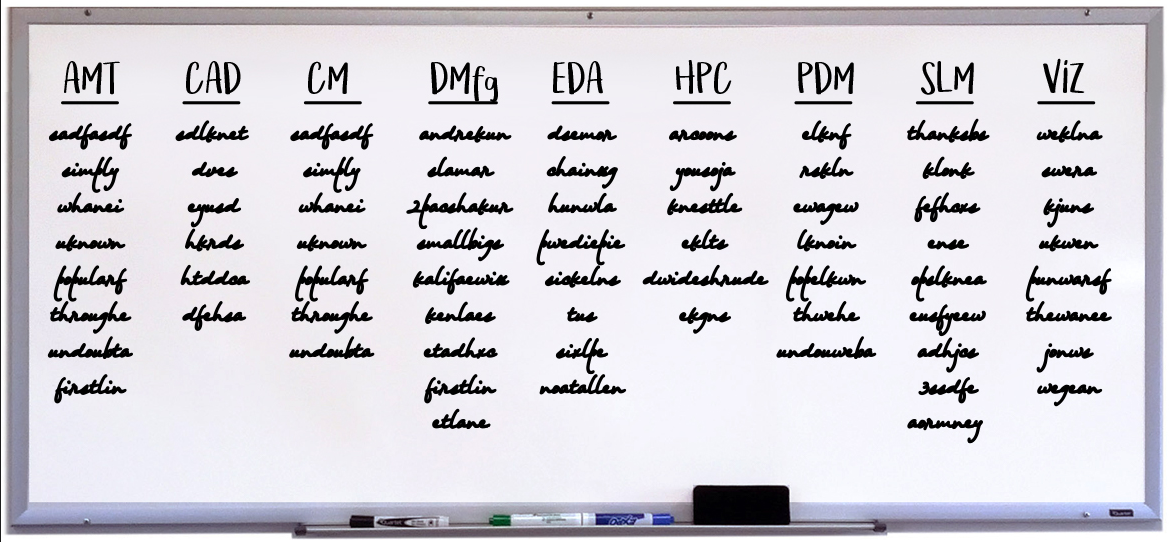 Solution & Service Providers
There are well over 1,000 providers of PLM enabling software solutions and consulting services that comprise the global Product Lifecycle Management technology ecosystem. The variety of these firms range from small to large, new to old, niche to general purpose, for-profit to non-profit, and local to international. All of this diversity makes the PLM industry so remarkable, innovative, and rewarding in which to work.
In the PLM Atlas we have defined over 40 different business classifications that are helpful to understand the taxonomy of the PLM ecosystem.
• Application Management Services Provider (AMSP)
• Channel Partner (CHP)
• Conference and Event (CE)
• Consulting Service Provider (CSP)
• Educator Academia and Research (EAR)
• Employment Jobs Recruiter (EJR)
• Engineering Services Provider (ESP)
• Enterprise Provider (EP)
• Financial Analyst and Consultant (FAC)
• Global Systems Integrator (GSI)
• Hardware Provider (HWP)
• High Performance Computing Provider (HPCP)
• Independent Consultant (IC)
• Independent Software Vendor (ISV)
• Industry Analyst and Consultant (IAC)
• Industry Association (IA)
• Industry User Customer (IUC)
• Information Technology Services Provider (ITSP)
• Infrastructure Service Provider (ISP)
• Investor (INV)
• Managed Service Provider (MSP)
• Manufacturing Services (MFG)
• Market Analyst and Consultant (MAC)
• Media and Publication (MP)
• Merged and Acquired Entity (MA)
• Open Source Community (OSC)
• Out of Business (OOB)
• Outsourcing Offshoring Provider (OOP)
• Partnership Alliance and Community (PAC)
• Professional and Practitioner (PP)
• Research Association Consortium (RAC)
• Small Midsize Provider (SMP)
• Social Media Community (SMC)
• Software Application Developer (SWD)
• Software as a Service (SAAS)
• Software Solution Provider (SSP)
• Speaker Author (SPK)
• Special Interest Group (SIG)
• Standards Organization (STA)
• Student (STU)
• Subject Matter Expert (SME)
• System Integrator (SI)
• Training Organization (TRA)
• User Group (UG)
• Value Added Reseller (VAR)